Customer Reviews
12/07/2022
Mike

United States
Easy to tranport and enjoy
Living my new scooter. Everywhere I go I just place it in the back seat of my vehicle, unfold, power up and I'm cruising with my hair blowing in the wind.
12/06/2022
Charnelle

United States
Worth it!
Ditching expensive Birds, Lime's and parking forever! Parking is impossible to find and expensive, so I ditched it for the convenience of rental scooters. Unfortunately, I would still have to find a rental, sometimes blocks away and the cost was starting to add up. I decided to buy my own scooter and I'm so glad I did. Now I ride for fun as much as convenience. Valiex makes a great product at a good price and the free shipping sold me.
11/28/2022
Cosette

United States
Super fun and easy to ride
I was an electric scooter skeptic. The scooters from Valiex seemed too fast and scary for me to ride. My husband however, is obsessed with electric scooters. We typically ride tandem on his bigger Valiex model, and it's a lot of fun! He encouraged me to try my own, and said I could handle it. I begrudgingly agreed and was shocked as how easy and fun it is to ride! The speed is totally manageable. I felt very stable going over bumps and around corners. It's really easy to ride and maneuver! I haven't gone back to riding tandem on his now that I know how fun it is to ride my own!
11/23/2022
Sabrina

United States
More adventure without the hassle.
I got to test a few of the Valiex models, this one is by far my favorite. Mainly because it is a breeze to carry and fold. Being able to easily adjust the speed while riding is a huge bonus! The blinkers work really well, especially while cruising through the city. I was able to ride it for over a week without having to recharge, this makes life way easier. The shocks are great for going over unstable gravel and speed bumps. I would recommend this model to anyone who prioritizes flexibility and safety.
11/15/2022
Nicky B.

United States
Great scooter
Got it for my short commute to work. Absolute blast to ride. Got the g model because it's the lightest and I live in upper unit apartment. A breeze to bring up and down the stairs. Makes the way to and from work much more enjoyable than a car!
What We Offer
Order With Confidence
Free Shipping

We typically ship within 1 business day of receiving your order.

12 Month Warranty

All major components are covered for 12 months.

Returns

We accept returns within 14 days of delivery.

Pay as You Go

With Affirm, make payments while you ride.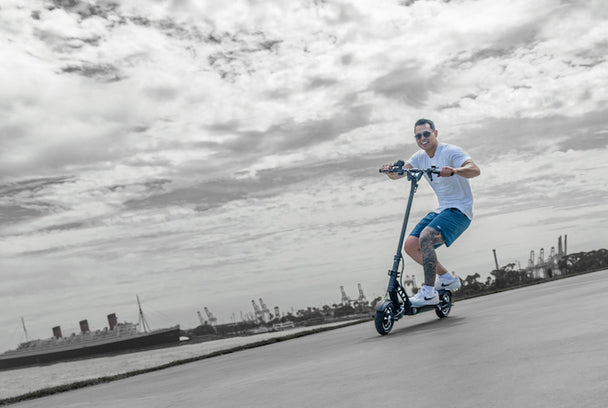 Go Faster
Get where you need to go quickly with a max speed 28 mph with our 600W motor.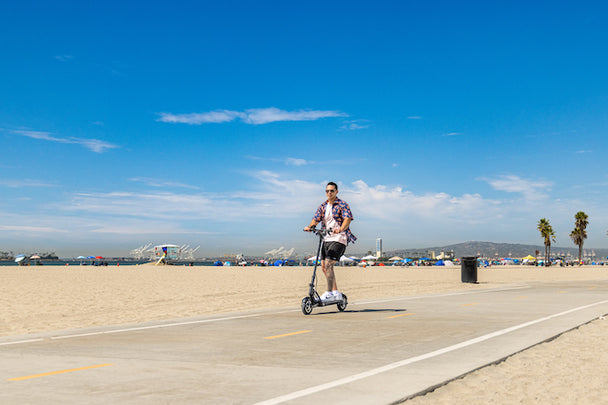 Go Further
Charge faster with our two port charging system and then enjoy your ride with our 35 mile range.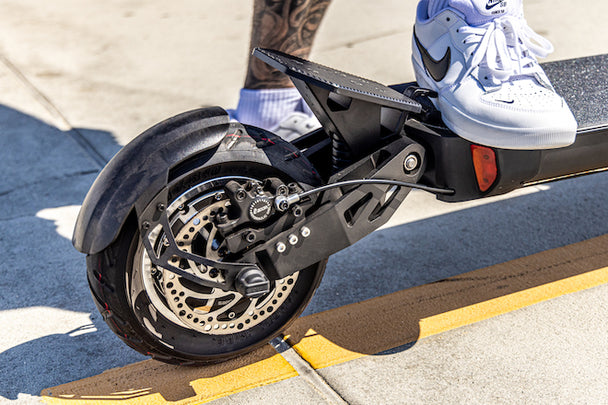 Go Safely
Be safe with our waterproof forged aluminum frame, disc brakes, run-flat tire, and LED safety lighting.